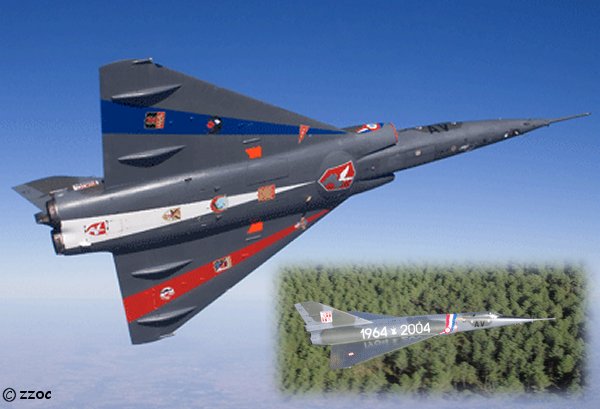 For the 40th Anniversary of Strategic Air Forces on 2004, the French Air Force painted five aircrafts :
1x C-135FR from ERV 93 "Bretagne" (Air refueling Squadron)
1x Mirage 2000N from EC 1/4 "Dauphiné"
1x Mirage 2000N from EC 2/4 "La Fayette"
1x Mirage 2000N from EC 3/4 "Limousin"
and this Mirage IVP "Alpha Victor" from ERS 1/91 "Gascogne" (Strategic Reconnaissance Squadron) with all the Badges of Units who was used by the FAS (Strategic Air Forces).
One year later, all the Mirage IV was retired (Syhart 095)

Re-issued on screen-print on 1/72 & 1/48 : Syhart 094.
- (Free shipment from 50,00EUR)



/!\ NOTICE :

If you have problems with cart (only one item in cart),
I recommend to accept or adjust the "cookies" on the "cart page" (- see an example -)
or join your order by Email to get a paypal request


Information : The orders are dispatched within the 7 days after the order.