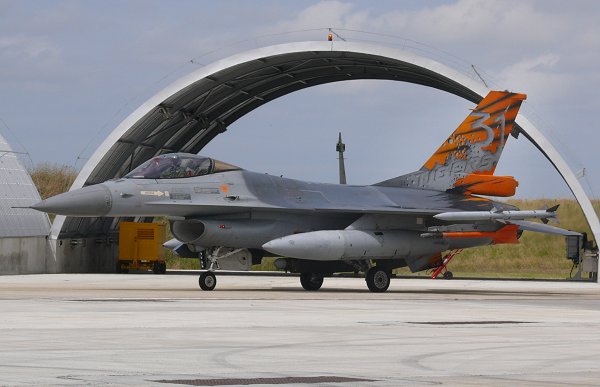 For the Tigermeet 2006 event, the 31st Squadron of Belgian AF, based on Kleine-Brogel didn't miss to present this nicely painted F-16AM numbered FA-87, (note : this aircraft ever received a Tigermeet scheme on 2004 ( Syhart 016)).
This aircraft took part to Tigermeet 2007 on Orland AD (Norway), on Tigermeet 2008 on Landivisiau (France - 29), and to various airshows with the same scheme between 2006 and 2008. thank to Johan Wolfs (Design & Paint) and to Peter Stams.

The stencils are not included in this decals set. The set Syhart 905 including all the standards markings to complete this model, it is available on 1/72 – 1/48 – 1/32 scales..

1/72 : 10,00 EUR (Sold out) Notify me if available again
1/48 : 13,00 EUR (Sold out) Notify me if available again
1/32 : 16,00 EUR (Sold out) Notify me if available again
- (Free shipment from 50,00EUR)



/!\ NOTICE :

If you have problems with cart (only one item in cart),
I recommend to accept or adjust the "cookies" on the "cart page" (- see an example -)
or join your order by Email to get a paypal request

Information : The orders will be dispatched from 10th October