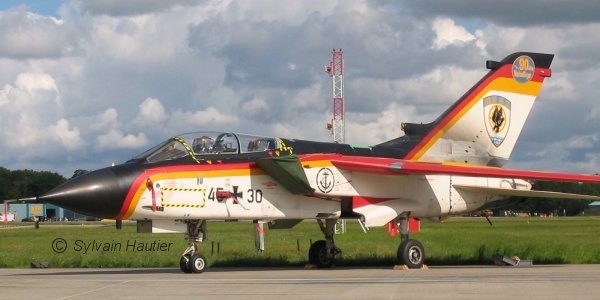 This aircraft have been seen on lot of Airshows during 2003 and 2004 seasons . It receive this scheme to commemorate the 90th anniversary of Marinefliegers and the 45th year Marinefliegersgeschwader 2 based on Eggebek AB in North of Germany until 2004.

The 45+30 Tornado is the second Tornado of Syhart-decal. It is painted in nice special colors.
The Tornado have simples forms (geometrics), to design decalson. some poeple sat that it is a "Bomber Truck", it give very good results in specials schemes.

1/48 : 13,00 EUR (Sold out) Notify me if available again
1/48 : 15,00 EUR (Sold out) Notify me if available again
- (Free shipment from 50,00EUR)



/!\ NOTICE :

If you have problems with cart (only one item in cart),
I recommend to accept or adjust the "cookies" on the "cart page" (- see an example -)
or join your order by Email to get a paypal request

Information : The orders will be dispatched from 10th October